Here is the list of Top 10 Vegetable to grow in terrace Garden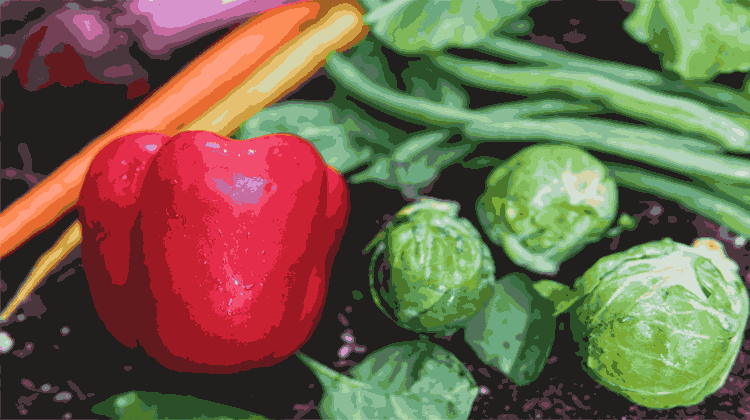 Now the city dwellers are very much interested to set up a terrace garden to grow vegetables, flowers and plants as it help them to spend their time usefully and for getting organically grown fresh vegetables. Terrace gardening doesn't require more investment and much needed investment is time and passion. After sowing a seed, the feeling you get when you see that seed germinates and coming out of the soil with leaves is heavenly. It is like meditation. You must sow a seed to get that heavenly feeling . Each and every stage of a plant till harvest will give a magic feeling. It very much worth to grow some plants at your home.
Here we can see what the top 10 vegetables are you can grow at your terrace garden.
1.Brinjal
Brinjal is commonly used all type vegetarian and Non vegetarian foods. One of the must buy vegetable for every household. There are many varieties of Brinjal are grown by farmers. According to the type of food, the brinjal can be used. The famous Biriyani will not be served without Brinjal curry as side dish. Since it is a herb type plant it doesn't require much space and can be grown in planter pots. It takes
Soak brinjal seeds overnight and sow them in well-drained soil.
Prepare a potting mix with 30 per cent soil, 20 per cent compost, 20 per cent cocopeat, 20 per cent sand and 10 per cent neem cake powder.
Once the saplings reach a height of 5-6 inches, transplant them into the new potting mix. You can accompany them with companion plants like tomato, cabbage, broccoli, etc.
After the plant has started flowering, control the amount of water given daily.
Fold the flowers and gently rub them to induce pollination.
For nutrition, add a handful of compost/banana peels/Jeevamrutham/eggshells/Panchagavya alternatively to the plant once every week.
2.Tomato:
Tomatoes don't always require sprawling spaces to grow. They can grow well even in hanging baskets, planter pots, window boxes and many other types of containers. You can easily grow them in any sized container, almost throughout the year. Make sure that the container is spacious/ large enough to grow your tomato plant without hassles. You can begin with tomato seeds or starter plants, whichever you like. Also, you can add a cage to the outside of the planter pot or container for additional support as the tomato plant gets taller.
Prepare the potting mix by mixing sand, red soil, compost, cocopeat and neem cake in the ratio 30:20:20:20:10.
Sow the tomato seeds in the potting mix, equidistant from one another. Sprinkle with water after sowing.
Mulch the seeds with hay/dried leaves and cover partially to create a semi-greenhouse effect.
Continue spraying water every 2-3 days till the seeds sprout. After four sets of true leaves appear, transplant the sapling into a big pot and stake it with sticks on all 4 sides.
Add a handful of compost to the tomato plant once in a week till it flowers.
Since the tomato plant is vulnerable to attacks by mealybugs and leaf miners, spray diluted neem oil in dish-wash solution once in 15 days.
3.Coriander
Who doesn't love fragrant and fresh coriander on a steaming bowl of gravy or on a tropical salad? These tiny leaves are bound to add a beautiful aroma every dish they are added to. And it's extremely easy to grow them on your own.
Take a handful of coriander seeds and press them slightly to break them into two. Soak the broken seeds in water overnight.
Mix sand, red soil, cocopeat, neem cake and compost in equal quantities to make the potting mix.
Drain this potting mix well and scrape lines through it to sow the seeds.
Spread the seeds evenly along the scraped lines. Cover the seeds lightly with soil and dry leaves. Sprinkle with a little water.
After the seeds have sprouted, spray with diluted buttermilk or Panchagavya once every 15 days. Do not overwater the plants.
Harvest the Coriander once it's ready.
4.Onions:
The usages of onions are uncountable. From making yummy salads to spicing up a dish, onions top the priority lists of many cooks. They are delicious to eat and what better than to have a home produce of onions! Onions are small in size and can easily fit in your terrace or backyards. Especially, green onions are known to grow well in small containers. All you require is a planter pot/ container, which is about 5/6 inches deep. Within the size, you can grow onions with ease.
5.Potato:
Potatoes are probably one of the easiest planter vegetables to grow. It is always fun to grow potatoes in a planter pot. You require a container, which is about 10/12 inches deep. In these pots, you can easily plant 3 to 4 potatoes . Since, potatoes need adequate water, plastic planter pots are advisable. Therefore, make sure to water them adequately, so that your potato plants grow healthy and start to produce soon. Also, make sure their stems are fully covered with soil. The potatoes will flourish within a couple of months.
6.Radish:
The best part of growing radishes is that they can grow well even in small sized plastic or wooden planter pots. You must scatter the seeds at the top level of a container. Make sure to water them religiously, which helps in keeping the soil moist diligently. To fetch the best results, emphasize on using the organic soil conditioner.
Use a well-draining red potting soil rich in organic homemade compost and mixed with cocopeat.
Sow the seeds by making dents of around 0.5 inches in the soil, at a gap of 1 inch.
Once the seeds germinate in about a week, separate the seedlings around 2 – 4 inches apart. Ideally, potting containers of around 20 litres should be used for growing the long, white variety of indigenous radish.
Add vermicompost after about a week. Water regularly
Harvest after about a month. In some cuisines of India (eg. Bengali), radish leaves are also consumed often as a delicious saga.
7.Mint
Perhaps the easiest plant in the list to nurture at home since you do not even need soil for it!
Keep aside a few sprigs of mint from a fresh bunch you got from the market.
Choose a healthy, thick stem and make a cut at around 15 cm along the length, below the node. Remove a few leaves gently from the cutting.
Put a few such cuttings in a glass of clean water. Keep indoors, away from sunlight.
In a few days, the cuttings will sprout new leaves and grow roots. You can use the leaves directly or transplant the saplings into fresh potting soil.
8.Capsicum:
With capsicum prices reaching the roof, it's time to look for a solution closer home. With a little patience and care, you can grow capsicums in a planter box. Start with a pot of good seeding mix. Tickle the top of the soil with your finger, and then sprinkle the seeds over the top of your container and add up a little more soil to get it fully covered. Give it a little water, just enough to get the soil damp. But, make sure the soil is not too wet.
For preparing the potting mix, add cocopeat/peat moss, vermiculite (or perlite) and neem cake to the potting soil.
Best time to sow capsicum seeds are late winter, spring and the beginning of summer. It thrives well in moderate temperatures.
Use a seedling tray to sow the seeds initially and cover the tray with a plastic wrap to retain the soil moisture.
Once the seeds germinate in 10-15 days, keep the tray in a sunlit area after removing the plastic cover.
Transplant the saplings in larger containers once true leaves appear. Cover the soil loosely with potting mix.
Maintain a strict watering schedule. Use a water-soluble organic fertilizer every two weeks.
Fresh capsicum will grow fully in around 60 to 90 days.
9.Chilies:
The teeny tiny chilies can fit in any size planter pots. Make sure the weather is warm enough prior to putting them outside. Water the chilies adequately before transplanting, so that the soil of the container does not fall apart while they are removed from the planter pot. Be cautious whilst removing the seeds from the container. Water adequately, as it works great in growing chilles.
Mix equal amounts of cocopeat, compost and perlite (or tiny pieces of thermocol).
Put the potting mix in a small pot and soak it in ample water overnight.
Next day, press each of the chilli seeds gently into the soft soil and cover it with mulch/hay.
Water daily till the seeds germinate into tiny saplings.
As soon as the leaves appear, transfer each sapling to a bigger pot with a height of at least 20 inches.
Water daily till the plant flowers. Reduce the frequency of watering after flowering happens. Harvest fresh chillies when fruited.
10.Ladies finger or Okra
Okra, also known as Bhindi, is one of the best plants to grow in your gardens. It's a warm-season vegetable that's rich in vitamin A and can be eaten in multiple ways
First sow the Lady Finger seeds indoors in pots and transfer them to open area when the weather warms up. However, if you live in warmer climates then you can directly plant them outdoors. Okra thrives in full-heat sun, place the plant in a spot that receives 5-6 hours of sunlight or else it won't produce much fruit. Follow one simple rule – the hotter, the better
You can start okra seeds indoors in peat pots under full light 3 to 4 weeks before the last spring frost date
In warmer areas, you can also start okra directly in your garden 3 to 4 weeks before the last spring frost date as long as you cover the plants with a cold frame or grow tunel until the weather warms up fully. Make sure that the covering is 2 to 3 feet tall so that the plants have room to grow.
If you do not start your okra plants early, wait until there is stable, warm weather. You can plant okra in the garden when the soil has warmed to about 65° or 70°F—the warmer, the better.
Choosing and Preparing a Planting Site
As a warm-weather crop, okra appreciates full sun.
Okra is adaptable and will grow in most soils, though it performs best in well-drained soil that's rich in organic matter.
Soil should ideally be on the acidic side, with a pH between 5.8 and 7.0.