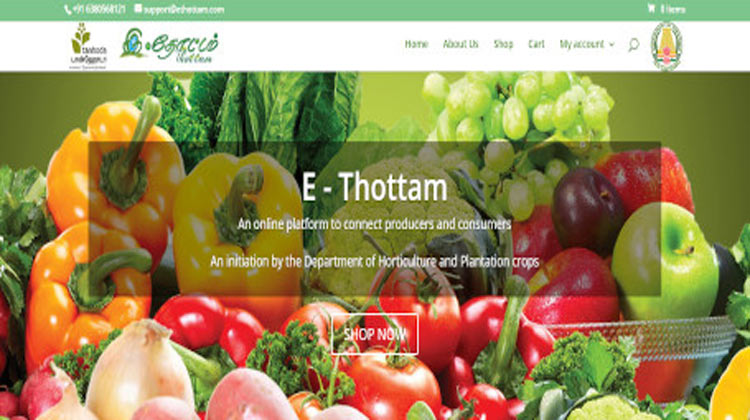 E-Thottam is an App released by the Tamil Nadu Horticulture Department. It is an App designed to benefit the farmers, consumers and traders by connecting them in one platform. The App is also designed to help farmers grow agricultural products such as vegetables, fruits and other.
Mobile phone users with Android and iOS operating systems can download and use this App .
It contains a variety of information, especially for those who want to do gardening at the rooftop or at the backyard of their house and to sell the products to consumers and Traders.
Not only is it not known by many but it is not yet fully used and despite some flaws like no update, it is a good attempt. Taking full advantage of this can be very beneficial for all three parties
( Note : After opening of vegetable Shops, this App was not functioning and delivery of vegetables through this app was stopped by government of Tamil Nadu )